The EuroMoonMars program at SUTUS 2021
The executive director of the International Lunar Exploration Working Group, Professor Bernard Foing, also responsible for the EuroMoonMars program and Space Innovation, has confirmed his participation in SUTUS 2021, in Marbella, next September 22, in order to seek candidates for astronauts, researchers and partners who want to participate in this ambitious project: the EuroMoonMars program, hand in hand with the European Space Agency (ESA) and other space agencies.
SUTUS (Space & Underwater Tourism Universal Summit), organized by Les Roches Marbella and Medina Media Events, is a pioneering global event dedicated to luxury space and underwater tourism, with the participation of space agencies such as the American NASA, the European ESA and the Japanese JAXA, among others, as well as academic and space innovation actors.
Professor Bernard Foing is a prestigious European space scientist, engineer and manager and is currently in charge of the "ILEWG" group (International Lunar Exploration Working Group) and also heads the Euro-Moon-Mars Astronautics Training Academy, based in Leiden (Amsterdam) with a network of European and US partners, which is training space researchers and  "analogue" astronauts for a new commercial space age.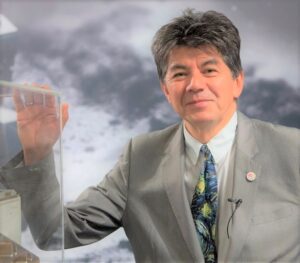 The so-called "analogue" astronauts are those who, on Earth, experience the conditions and situations that astronauts will encounter on the ground on their missions to the Moon and Mars, for which they experiment in locations such as the Analog Astronaut Training Center in Poland, International MoonBase Alliance HI-SEAS in Hawaii, Utah or Mojave Desert (USA), lava tubes and glaciers in Iceland (EuroMoonMars CHILL-ICE), Lanzarote or Rio Tinto (in Spain), volcanoes (e.g. La Reunion) and other extreme altitude sites (Atacama Desert in Chile, Nepal, Everest).
The "analogue" astronauts are trained in real-time Moon-Mars simulators, in a totally immersive environment, where they live, work and perform technological tests for a future space mission, replicating the conditions they will encounter at their space destination. There will also be opportunities for private astronauts to fly on suborbital and orbital missions, where they will perform research to advance science, technology and human spaceflight before we go to the Moon and Mars.
The European Space Agency (ESA) has received more than 22,000 applications in its call to recruit new astronauts for space missions to the Moon and Mars. Of these, 1,334 (of which 299 are women) are Spanish nationals who wish to join the European astronaut workforce.
For more information about Bernard Foing, visit his biography here.
The second edition of SUTUS will have a hybrid format, with a first on-site session on September 22 at the Les Roches Marbella campus, and two more virtual sessions on September 23 and 24. The three days can be followed after registration through the virtual platform of Medina Media Events, through which attendees can schedule video meetings with other participants and speakers, as well as visit exclusive online demos.
SUTUS 2021 is supported by the Andalusian Tourism Council, Costa del Sol Tourism and Planning, Extenda, Triton Submarines and Pisces VI.