On this second day of SUTUS by Les Roches, NASA has announced that the objective of the Artemis Program is "to return to the Moon and land the first woman in 2025. As a final objective, we intend to provide a platform for missions to Mars".
The first space accommodation for tourists, which will be ready in 2027, and "space" balloons have also been presented as the most sustainable way to travel to space.
The International Space Agencies, JAXA, ESA and NASA, have advanced their next goals in the space race.
If this second day of SUTUS 2022 has shown anything, it is that space tourism is closer than ever. This has been assured by many of the international speakers who have participated in today's session.
Representatives of the most important International Space Agencies such as Sam Scimemi from NASA or Hiroko Asakura from JAXA; the International Space University with Pascale Ehrenfreund; and international references in the space world such as Susan Kilrain, retired astronaut, Nancy Vermeulen, private astronaut trainer, Bernard Foing, from EuroMoonMars; or the first space accommodation for tourists have been protagonists in this second day of SUTUS by Les Roches.
The first woman will reach the Moon in three years
NASA could not miss this second day. The American Space Agency has been represented by Sam Scimemi, Special Assistant; Exploration Systems Development Mission Directorate NASA. Scimemi has advanced the most ambitious plans that NASA has in the very near future: "The Artemis Program aims to return to the Moon and land the first woman in 2025. This ambitious goal is joined by an even more titanic goal: " As an ultimate goal, we are building the Gateway to provide greater access to the lunar service, both for government and commercial activities, and to provide a platform for missions to Mars."
Reaching Mars is also the ultimate goal of Euro Moon Mars, a project headed by Bernard Foing who has been "working for 10 years on training young professionals to research and become astronauts." "We want to explore the orbiting station and even go to Mars," says Foing.
Euro Moon Mars is an initiative to build a sustainable exploration ecosystem and has set its next goal: "Prepare to have a sustainable presence on the Moon, with a habitat and human and robotic collaboration," says Foing.
The implementation of a lunar village is a challenge for Foing for several reasons: "You have to arrive, survive, operate, communicate, move to explore, etc." but if this is achieved, it will "be a great opportunity for the development of space tourism," says Foing.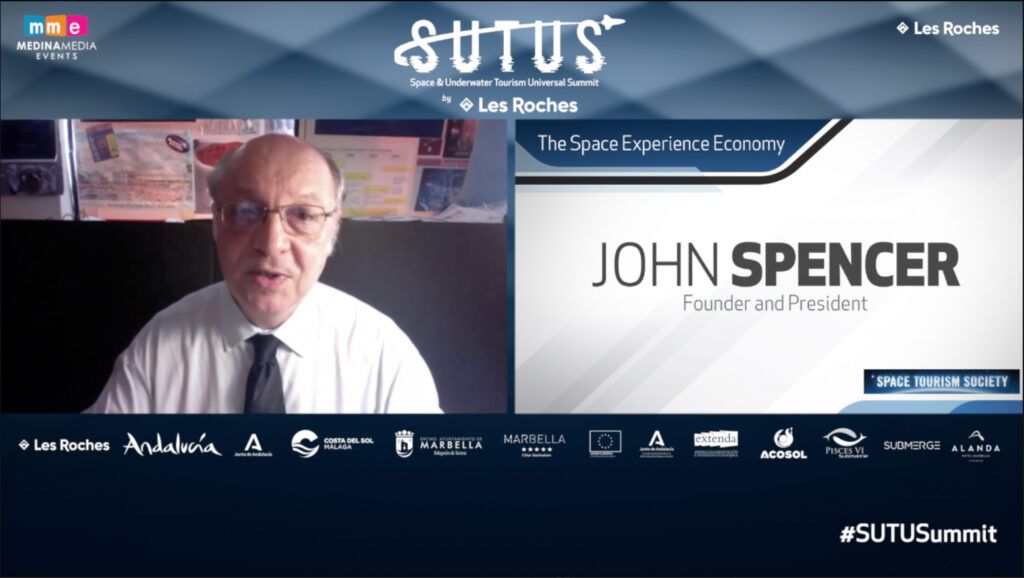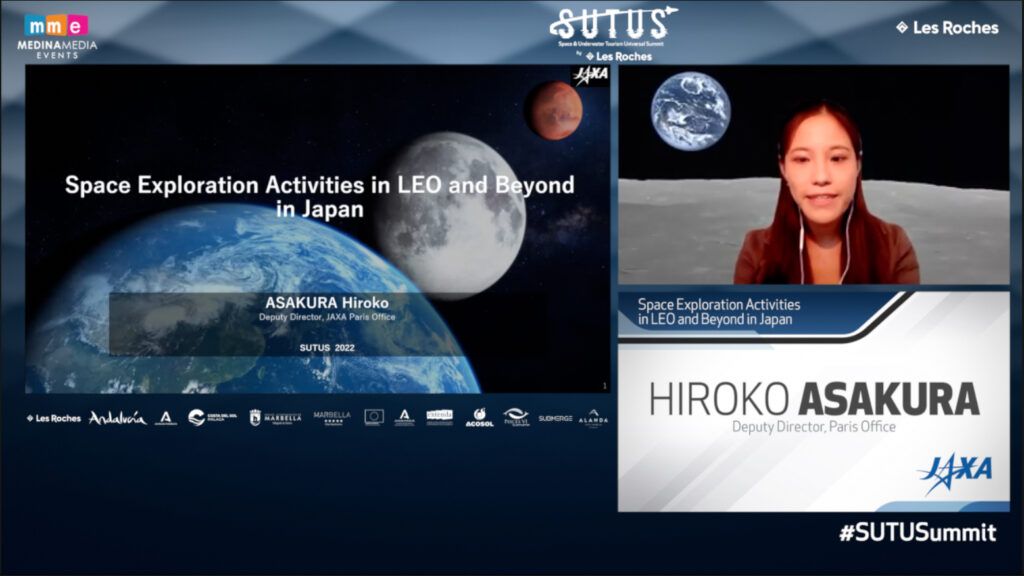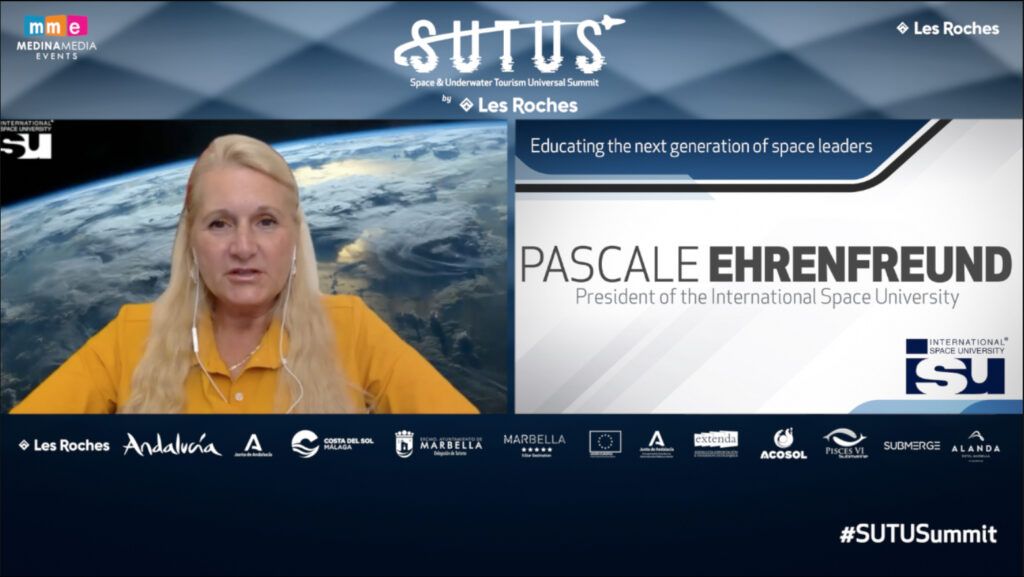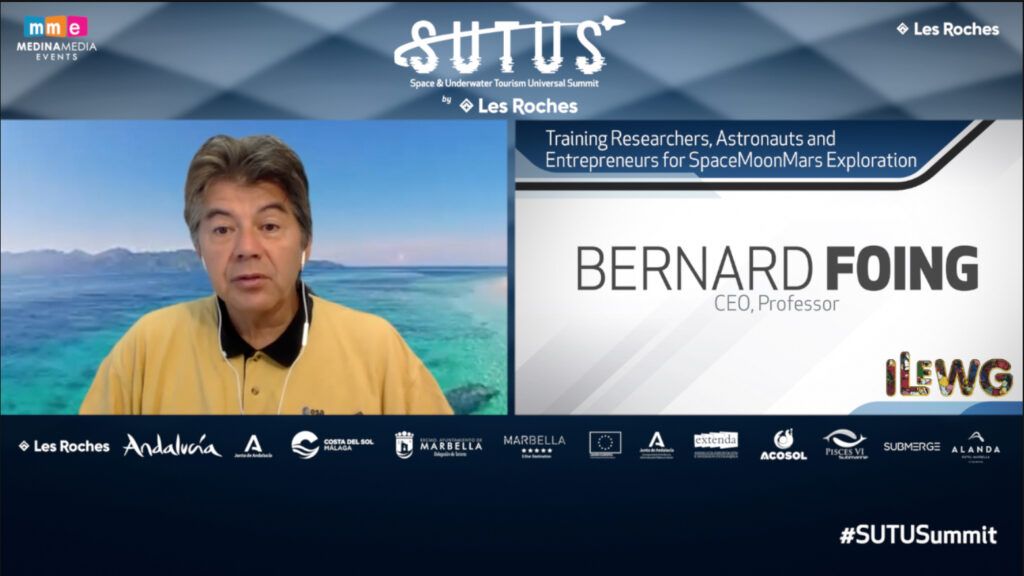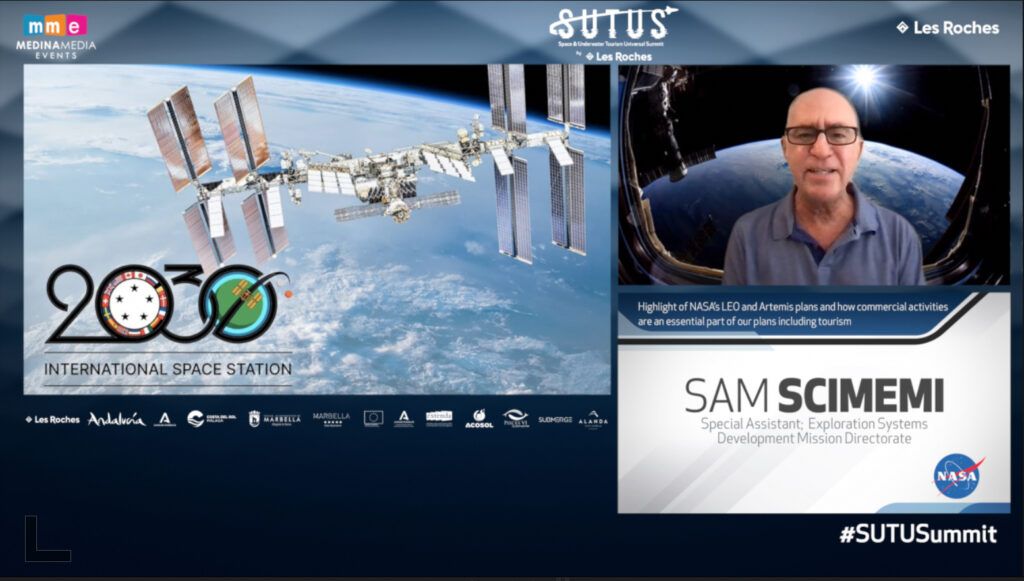 The Japanese Space Agency (JAXA) has also advanced its next goals in SUTUS 22 in the hands of Hiroko Asakura, who has commented that the main objective of the Government of Japan is "to send a Japanese astronaut to the Moon at the end of the 2020s ". For this reason, a new selection process for astronaut candidates is underway: "We have three key points in relation to international space exploration: ensure opportunities for Japanese astronauts for space exploration, recruit new Japanese astronaut candidates, and study an international lunar exploration program," confirms Asakura.
This second session was opened by John Spencer, founder of the Space Tourism Society, who spoke of the importance of the so-called "Space Economy" and recognized that "it is a wonderful moment for the space tourism industry. Different parts of the world, coming together to work on the development of spatial experiences".
"The economics of spatial experience for us is an overview of all the different types of spatial experience that people can have. Real space flight, Earth-based simulations and travel and movies, television, games and virtual worlds ", Spencer has assured.
Subsequently, Pascale Ehrenfreund, president of the International Space University and who has an asteroid named after her, spoke of ensuring a safe space future "by educating the next space leaders": "The space industry is experiencing rapid growth in all sectors, so you will need a highly-skilled workforce by 2030."
For that reason, Ehrenfreund assures that this industry "has to be supported by an interdisciplinary, entrepreneurial and forward-looking space education to attract talent." And there the International Space University plays a fundamental role, which already has more than 5,000 students from more than 100 countries that "develops the future leaders of the world space community by providing interdisciplinary educational programs in an international and intercultural environment".
Space tourism, is it already a reality?
Subsequently, Boris Otter, president and founder of Swiss Space Tourism, has been emphatic in saying that "space tourism is definitely a reality". Otter has been so confident thanks to the important role that "space companies are playing, since they allow us to fly closer to the border of Space and even cross it through the Karman Line, located 100km high."
"Space tourism is a reality. Since 2001, it has been possible to travel to the International Space Station as an individual tourist. And you can also do suborbital flight which is almost accessible and you can also do orbital flight. It is definitely a reality and not a utopia". So much so, that the next goal in relation to space tourism is "going to the Moon," says Otter.
Projects as titanic as that of companies such as Axiom Space show that space tourism is getting closer every day. And it is that this company is already thinking of a space city: "Axiom is building the first private commercial space station in the world," says Simon Jenner, a private astronaut recruiter for this company.
"The future of the station is to become a true city where thousands of people can live and work and spend much of their time on low ground, experiencing weightlessness and observing the beauty of Earth," says Jenner.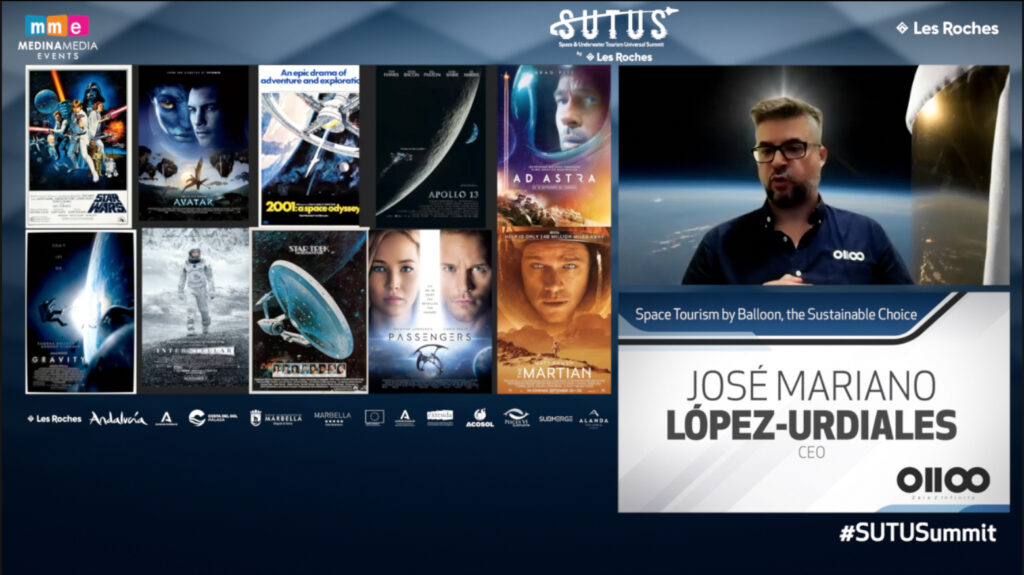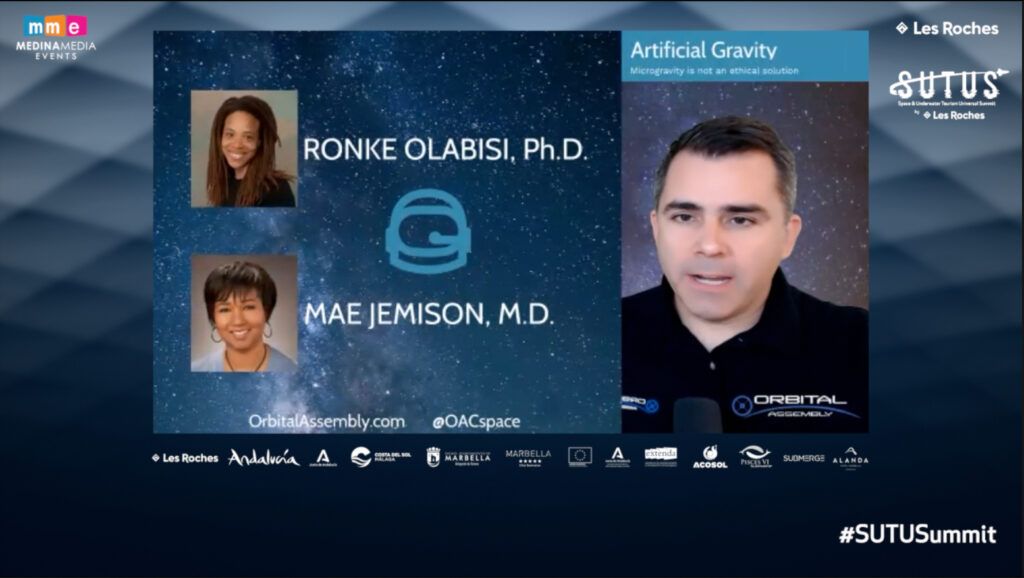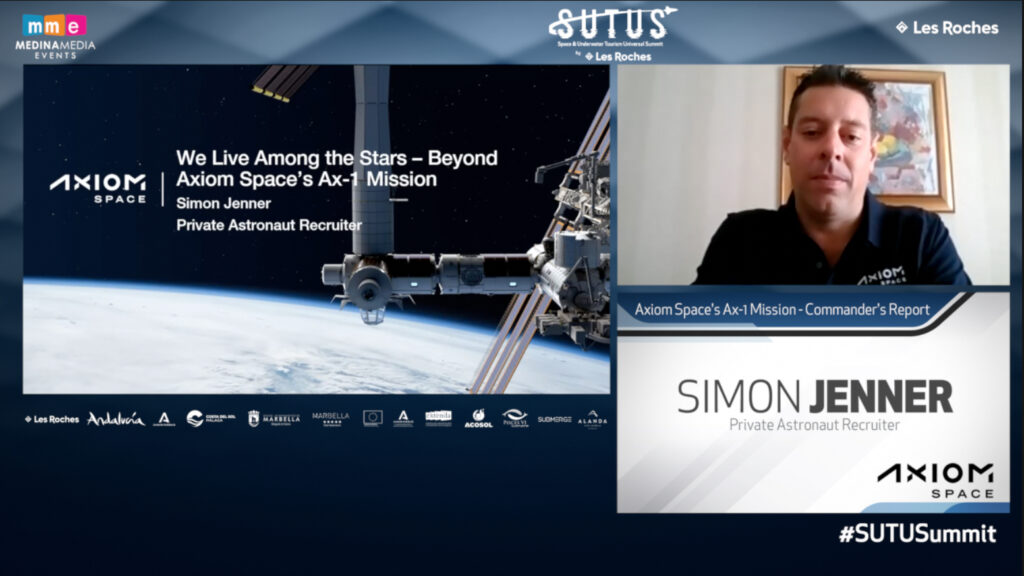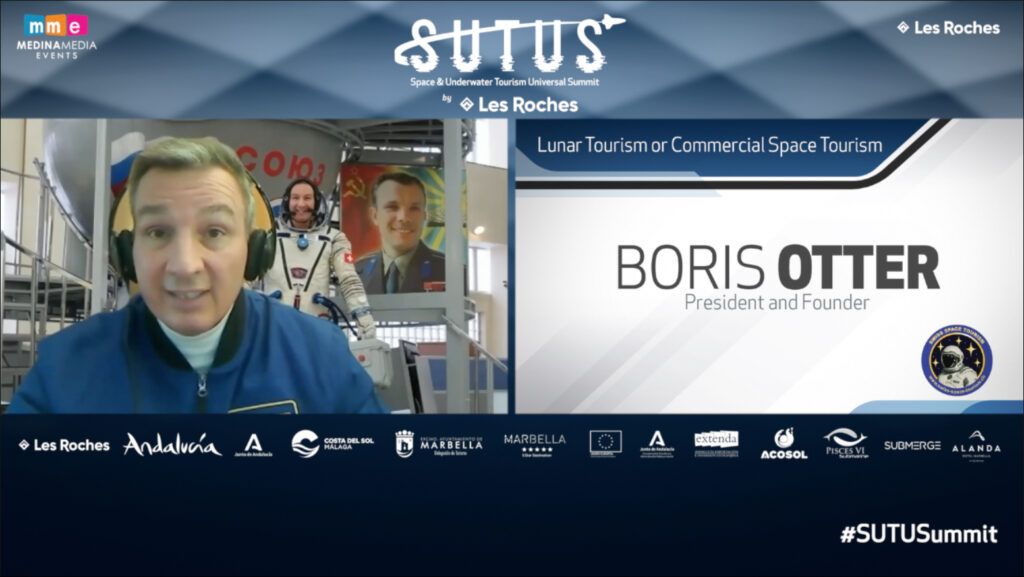 And if we talk about projects that seem like science fiction, but that in a few years will be a reality, the best example is that of Orbital Assembly, which intends to build the first space hotel for tourists no later than the year 2027: "To make it possible, we are developing artificial gravity space stations. Gravity in space alleviates serious medical conditions due to weightlessness, allowing for an environment conducive to profitable operations and greater accessibility for tourism. Gravity significantly reduces the frequency of replacement of human beings in orbit, reducing the annual operation, reducing operational risk and making space more pleasant", says Tim Alatorre COO of this company.
"Our goal is to launch two space stations with accommodation for tourists: the first as early as 2025 and the second scheduled for 2027. The Pioneer station, which will be operational in just over three years, will have the capacity to accommodate up to 28 people. On the other hand, the Voyager station, with its first components scheduled to launch within 5 years, will be able to accommodate up to 400 people once it is completed. It will have all the comforts of a luxury hotel, but in space", says Alatorre.
Also the project of the Catalan company Zero 2 Infinity already thinks beyond our planet and even thinks about sustainability and the environment: "Zero 2 infinity opens a shortcut to space. a platform that provides a way to get to the edge of the space that is: affordable, green and limitless. The balloons that we manufacture are a potential for sustainability to extend space tourism to the masses in a very large number", assures José Mariano López Urdiales, CEO of this company.
The important role of women in space tourism
What this second day of SUTUS by Les Roches has also made clear is that the role of women is being fundamental in the race for space tourism. And the best example is Nancy Vermeulen, a private astronaut trainer, who has declared that "the stakes are high in space exploration. All the superpowers are exploring space, or at least making plans to do so."
Vermeulen has a very strong thought, since he thinks that everyone can be useful to go to space: "You don't have to be a scientist or a pilot to participate in space travel. History has shown that if we use everyone's talents, humanity can achieve great things" and for this woman who is a reference in the space world "each one of us is already an astronaut on planet Earth and humanity needs us all. We have our own specific strengths and talents. Using them, we can build a bridge between the present, the past and the future. Going into space will be the glue that holds humanity together."
Susan Kilrain, retired Astronaut Commander and true living space legend, has shared the truth about being in space: "It's easy to be scared the days before you go to space. You are in quarantine, you spend a lot of time in isolation. You don't have time to spend with your family, only the last day before you fly. NASA doesn't leave you for safety."
Kilrain says that one of the most amazing sensations is once you reach space because "you are in free fall towards Earth but you don't fall". But without a doubt, the strangest sensation is that of sleeping in space: "You are weightless and do not sit in bed. The most uncomfortable thing is when you go to the bathroom because everything is a bit rustic. There is no privacy and it is not comfortable."
If there are already leading women in space like Vermeulen and Kilrain, over the years they will be even more so thanks to projects like Roman Chiporukha's Space Prize: "It is a non-profit organization that we founded in mid-2021 with the approach of promoting universal space literacy and gender equality in the new space economy".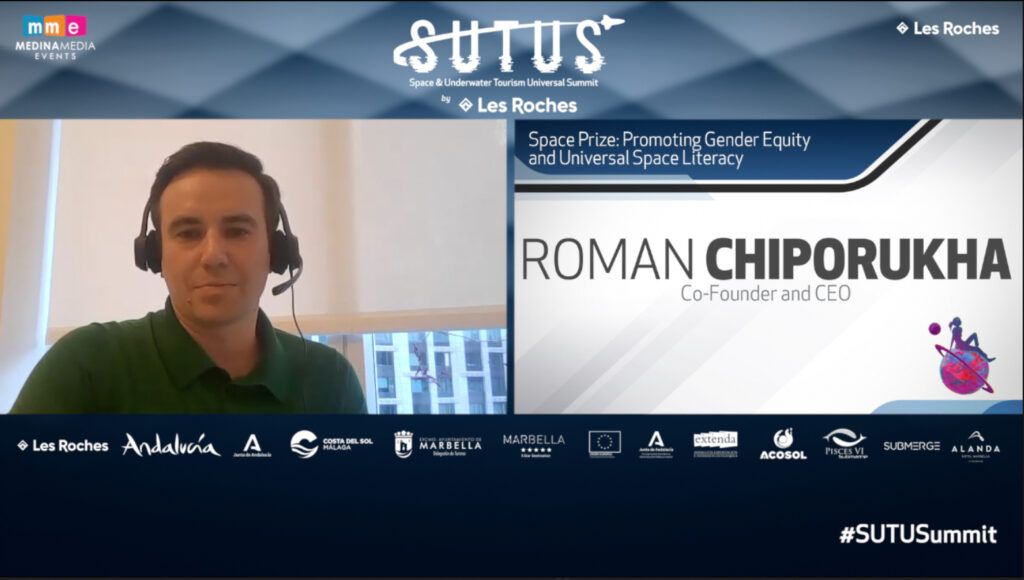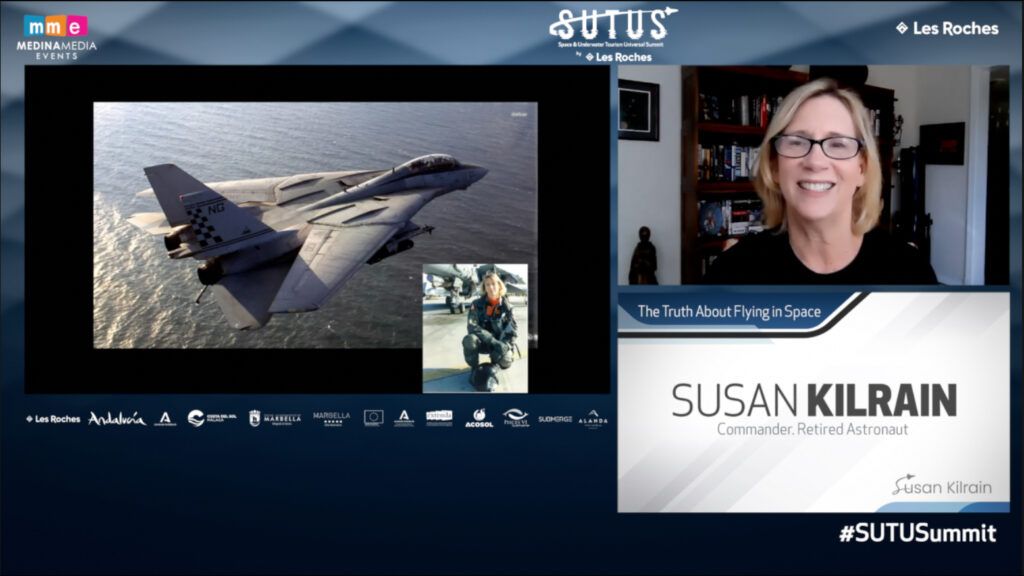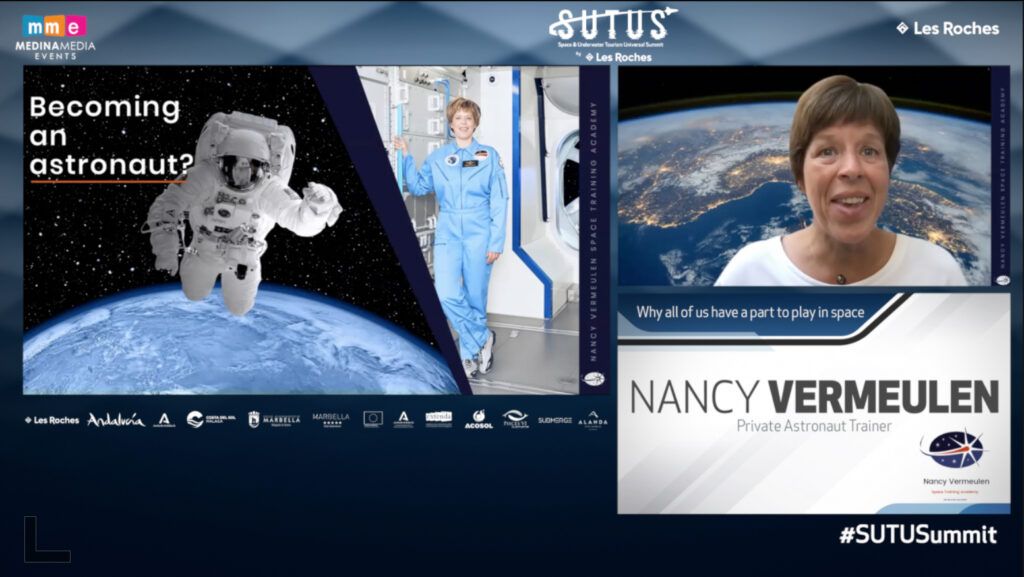 On the last day of SUTUS by Les Roches, which will take place tomorrow, Friday, September 30, information on the Spanish Space Agency will be expanded with a new connection with Miguel Belló, Commissioner for the Aerospace PERTE and on the role of Spain in Space with Carlos Garcia of the CDTI. On the other hand, we will meet Spaniards of international relevance in the space race such as Jorge Pla and Carmen García Roger, who are aspiring to be ESA astronauts.
In addition, the third day will focus on underwater tourism with such important figures as Fabien Cousteau, Jason deCaires or Pisces VI and SubMerge, whose presentations can be enjoyed exclusively through the Medina Media Events virtual platform, prior registration.
SUTUS 2022 is promoted by Les Roches and has the support of the Ministry of Tourism of the Andalusian Government, Extenda, Tourism and Planning of the Costa del Sol, Acosol, Pisces VI and SubMerge.