The Summit on Space and Underwater Tourism (SUTUS 2021), to be held in Marbella from September 22 to 24, coinciding with the Autumn Equinox, will explain the basic preparation and training that any ordinary citizen has to do in order to be a space tourist for suborbital flights. 
Nancy Vermeulen, director of the Netherlands-based "Space Training Academy", will explain at SUTUS 2021 which different customized trainings she organizes at her academy since 2019, whether for zero-gravity flights, space flight simulations of suborbital flights and low earth orbit and centrifugal force tests.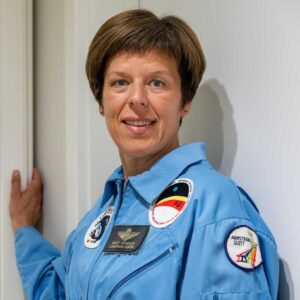 "Basic training involves changing g-force simulations, spatial disorientation and motion sickness training plus general space and astronomy knowledge. Human factors that cause physical and mental stress will also be approached. During this presentation at SUTUS 2021 we will address some of the major obstacles that space tourists must overcome in order to make their space flight," announces Nancy Vermeulen.
The Space Training Academy program is developed in collaboration with Delft University of Technology and Desdemona Motion Simulator, both in the Netherlands.
"The goal is to prepare future space tourists and scientists for suborbital spaceflight in a realistic and efficient way," says Vermeulen, who is also an astrophysicist, pilot and professional flight instructor.
Nancy Vermeulen is also a book author and lecturer with the slogan "The sky is not your limit", was Commander of the Mars simulation project in Utah (USA) and took part in the ESA (European Space Agency) astronaut selection program in 2008.
SUTUS 2021 is a pioneer event worldwide that brings together the best of space and underwater tourism, organized by Medina Media Events and Les Roches Marbella, with the participation, among others, of NASA, the European Space Agency (ESA) and the Japanese Space Agency JAXA.
The second edition of SUTUS will have a hybrid format, with a first on-site session on September 22 at the Les Roches Marbella campus, and two more virtual sessions on September 23 and 24. The three days can be followed after registration through the virtual platform of Medina Media Events, through which attendees can schedule video meetings with other participants and speakers, as well as visit exclusive online demos.
SUTUS 2021 is supported by the Andalusian Tourism Council, Costa del Sol Tourism and Planning, Extenda, Triton Submarines and Pisces VI.