Sam Scimemi, Special Assistant, NASA Human Exploration and Operations Mission Directorate, will be the representative of the American space agency at SUTUS 2022 by Les Roches
Two of NASA's most ambitious plans will be presented: LEO and Artemis.
NASA will once again be very present at SUTUS 2022 by Les Roches, the pioneering global event on Space and Underwater Tourism, which will hold its third edition from September 28 to 30. This new event will be held in a hybrid format, with a first face-to-face day at the Les Roches Marbella campus and the next two virtually.
Sam Scimemi, Special Assistant, NASA Human Exploration and Operations Mission Directorate, who already participated in the first and second editions of SUTUS, will once again be the protagonist as a representative of the US space agency.
Scimemi will be present both at the opening day of Les Roches Marbella, on September 28, offering attendees an inspiring message about the current role of NASA in space missions. And, later, he will also be the protagonist in one of the virtual sessions talking about the most relevant aspects of NASA's LEO and Artemis plans and how commercial activities are a fundamental part of space tourism.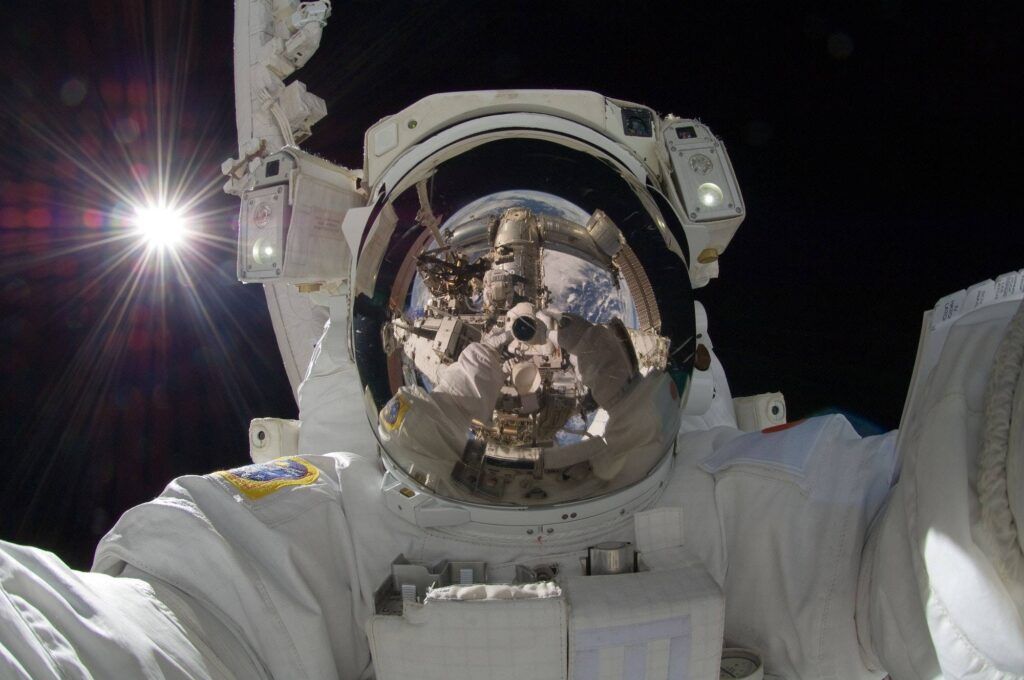 NASA's Ambitious Programs
NASA's LEO program is the US agency's business development plan to conduct commercial business on the International Space Station and continue on platforms as part of NASA's LEO Business Development Program. That is, the goal is to realize a commercial economy in low Earth orbit. Commercial companies will play a critical role in establishing a sustainable presence in low Earth orbit, as well as on and around the Moon, working with NASA to test technologies, train astronauts, and strengthen the burgeoning space economy.
The Artemis plan, also known as Artemis, is an international plan for manned and robotic spaceflight, led by NASA, to expand exploration and commercial industry around and on the moon. Commercial spaceflight companies from the United States are expected to participate, along with other agencies and companies from around the world. The goal of this program is to re-explore the Moon and bring the first woman to this satellite and the next man.
NASA sees Artemis as the next step toward the long-term goal of establishing a sustainable presence on the Moon and in lunar orbit, and eventually on Mars. And in this way lay the foundations for private companies to strengthen a lunar economy and by extension to Mars.
Scimemi, a true institution in manned spaceflight
Scimemi has a 35-year career in human spaceflight, beginning at the Johnson Space Center (in Houston, Texas), and has been involved in numerous NASA projects, applying his expertise to the safety of manned missions.
It has seen historic milestones such as the arrival of probes and robots to Mars from agencies such as NASA, the Chinese space agency and the United Arab Emirates; as well as SpaceX, Northrup Grumman, Boeing and others to the International Space Station.
Building on his previous experience as ISS Director at NASA Headquarters, where he was a key advocate for commercial activities aboard the ISS and played a critical role in shaping NASA's commercial LEO strategy; it now plays a critical role in shaping NASA's Moon-to-Mars effort, focusing on collaboration with international partners for future Artemis lunar surface campaigns.
Scimemi began his career at Johnson Space Center on the Shuttle program and has since worked at four NASA centers: Johnson Space Center, Ames Research Center, Goddard Space Flight Center and Headquarters. His experience spans human spaceflight, Earth and space sciences, including programs such as the Space Shuttle, Hubble, Space Station, SOFIA, NPP and many others.
Thanks to Les Roches Marbella, the leading hotel training school in our country and one of the most important in the world, SUTUS 2022 is also a meeting point for international tourism organizations and institutional organizations.
In this third edition, with a hybrid format, through the Medina Media Events platform, virtual attendees and registered companies will be able to follow all the sessions via streaming and hold B2B meetings between themselves and with the speakers.
SUTUS 2022 "Space & Underwater Tourism Universal Summit", is an inspiring event unique in the world, organized by Les Roches Marbella and Medina Media Events, and supported by the Ministry of Tourism of the Junta de Andalucía y Turismo, Costa del Sol Planning , Acosol and Pisces VI.