Álvaro Giménez Cañete, special government delegate for the Spanish Space Agency (AEE), stressed at SUTUS by Les Roches that "we must encourage the participation and collaboration of the private sector".
For her part, Eva Villaver, ESA Space Director, added that "the ESA must be a global catalyst and cooperation of the aerospace sector in Spain".
Tim Alatorre, architect and COO of ABOVE SPACE (formerly known as Orbital Assembly): "For us, safety is fundamental. We must listen to the experts and use the best technology".
Carlos Mira, CEO of the Spanish company HALO Space: "One of our first space tourists, by 2025, will be 88 years old".
Marbella, 26th September 2023

The opening day of the fourth edition of SUTUS by Les Roches has served as an international platform to publicize the present and future plans of the Spanish Space Agency (AEE). One of the most relevant, the adhesion of Spain to NASA's ARTEMIS program, which will take the first woman to the Moon in 2025.
This first day was attended by Yolanda de Aguilar, Secretary General for Tourism of the Junta de Andalucía; Ana María Mestre, Vice President of the Parliament of Andalusia; Félix Romero, Deputy Mayor of the City of Marbella; Belén Pérez-Gascón, Director Convention Bureau Luxury Travel & Emerging Markets; Carlos Díez de la Lastra, CEO of Les Roches; Mano Soler, General Director of Les Roches Marbella; Ricardo Medina, CEO of Medina Media Events; María Medina, General Manager of Medina Media Events; and Manuel Cardeña, President of the Association of Municipalities of the Western Costa del Sol and ACOSOL.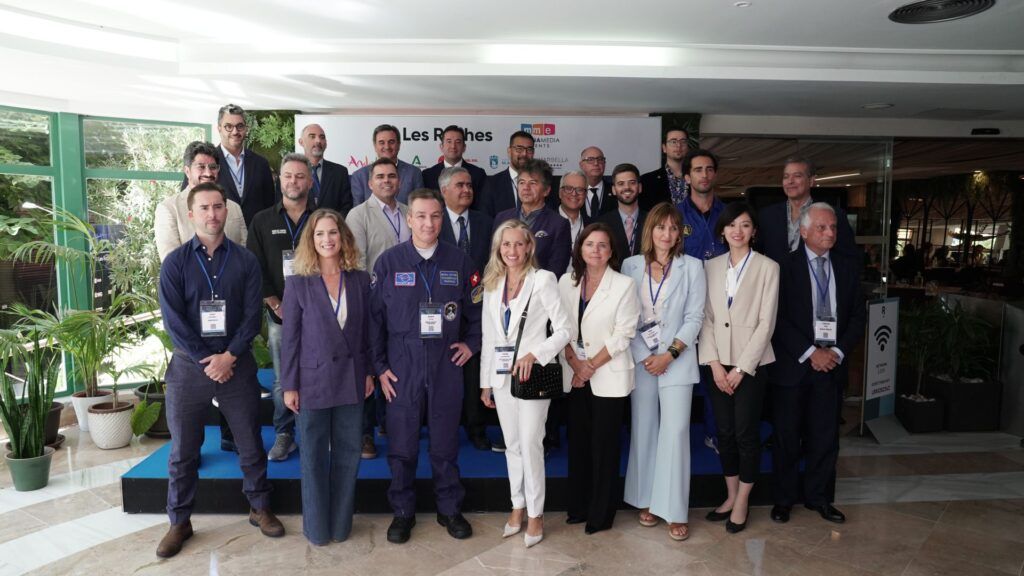 Carlos Díez de las Lastra, CEO of Les Roches, announced that "next year we will celebrate SUTUS between Marbella and Switzerland. This will make us even more leading the congress sector of this industry worldwide". This fourth edition of SUTUS by Les Roches was also attended by Yves Rey, Head of Higher Education Office of the Canton Du Valais in Switzerland.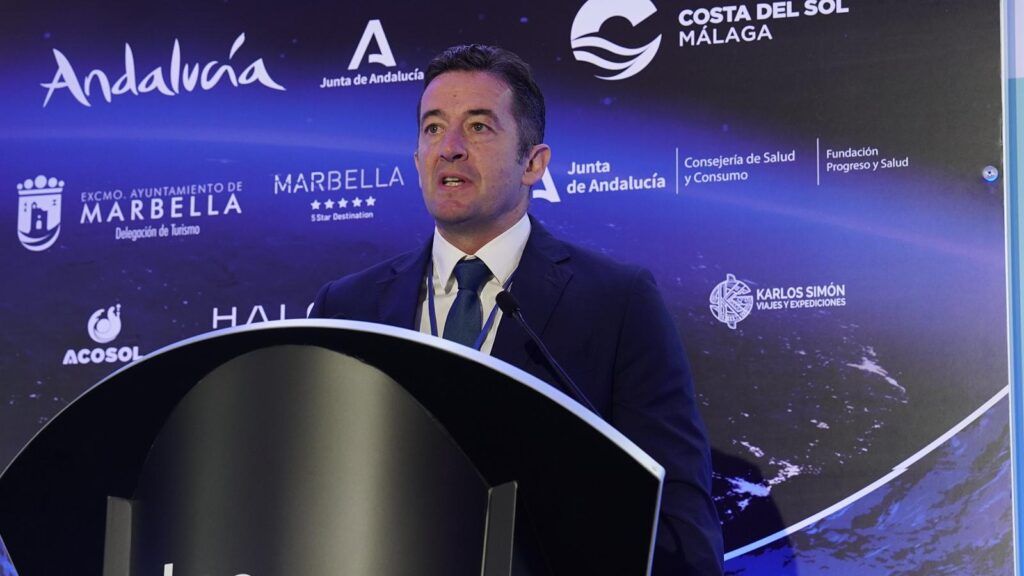 The opening day left inspirational messages from representatives of the world's major space agencies and organizations: Sam Scimemi, from NASA; Chiharu Hoshino, from the Japanese Space Agency (JAXA); and Pascale Ehrenfreund, from the International Space University.
In this event, the only one of its kind in the world, Álvaro Giménez Cañete, Special Government Delegate for ESA and former Director of Science of the European Space Agency (ESA), together with Eva Villaver, Director of Space of the agency, represented ESA to highlight that the creation of ESA has served to give Spain a voice in the first 'Space League' and thus generate important economic and social opportunities.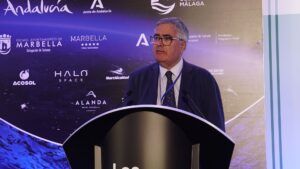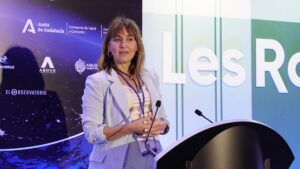 Giménez Cañete stressed that "space travel is becoming more and more likely and accessible. That is why the role of space agencies is to promote their safety and regulate them". He also commented that "the AEE must encourage the participation of the private sector, without generating competition". An aspect that will promote research and development, to raise Spain to the top positions in the aerospace industry. He also stressed the need to offer opportunities to young people, as well as good specific training.
For her part, Eva Villaver, explained the work of the Spanish Space Agency: "Our mission is not to develop technologies, but to manage the national space strategy. We will be a global and cooperative catalyst for the aerospace sector in Spain. We will prepare reports, attract the private sector, promote training and space education… all this to create a National Space Law and bring it to the citizens".
In addition, emphasis has been placed on the application of satellite Earth observation technologies, which promises to transform a wide range of economic and social sectors in Spain, such as agriculture, fishing, environmental, mining or security and defense, among many others.
"Currently, the aerospace sector in Spain invoices about 1,000 million euros annually. And our country is the fifth in Europe with the highest volume of people employed in this industry", explained Eva Villaver.
The director of the ESA pointed out some of the international space projects in which Spain is currently working, such as NASA's Artemis Program, through which a woman will set foot on the Moon in 2025; the MELiSSA Project, of the European Space Agency, whose objective is to build autonomous habitats in space, allowing astronauts to be supplied with fresh air, water and food; or the MEDA Project, also from NASA, "which is a weather station that gives us real-time information on the conditions on Mars," explains Eva Villaver.
Baku, international headquarters of the space community
Pascale Ehrenfreund, President of the International Space University, spoke at SUTUS about the meeting that will take place in Baku, Azerbaijan, from October 2 to 6: the International Astronautical Congress (IAC) 2023.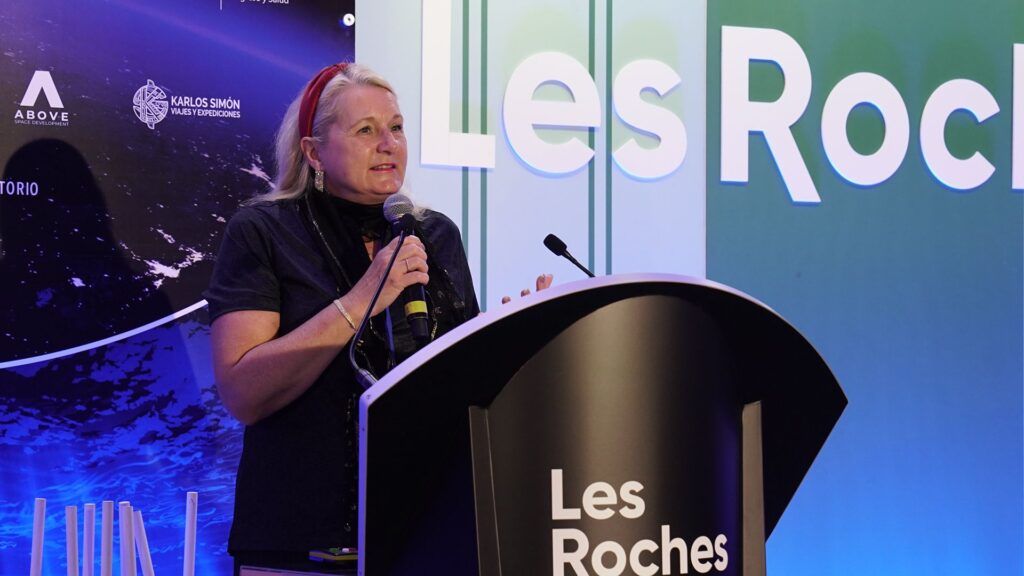 It is an event that will offer unparalleled prospects for establishing strong partnerships between the aerospace sector. It will delve into the latest developments in the industry. Its theme for this edition is "Global Challenges and Opportunities: Give Space a Chance".
Humanity's First Space Hotel
Tim Alatorre, Architect and Chief Operating Officer of the company ABOVE SPACE (formerly known as Orbital Assembly), unveiled today at SUTUS by Les Roches all the progress of the project known as "Pioneer Station".
This is the first Space Hotel overlooking the Earth to be 'raised' by human beings. A luxury accommodation, with capacity for 28 people, which will have variable gravity to provide comfort and accessibility to its future guests.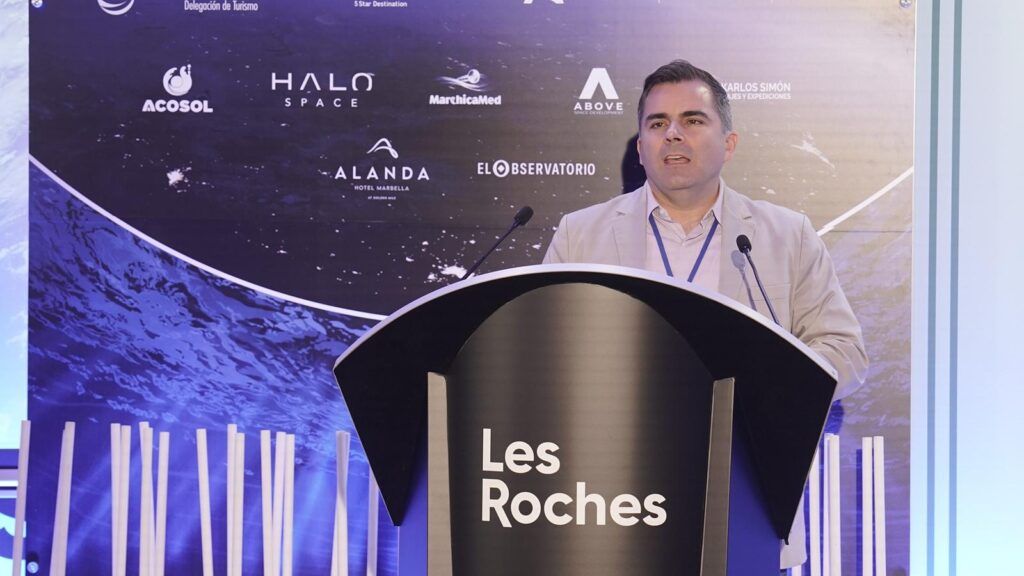 "We are currently working with NASA to test all aspects of human survival in low-gravity or microgravity conditions (…) We must try to make space available to everyone," says Tim Alatorre.
"We must open up space, because it seems to be guarded by cancerberos who prevent it," he said, appealing to the democratization of space.
"Our idea is that in two and a half years everything will be well advanced," confirms Alatorre.
"One of our first space tourists, by 2025, will be 88 years old."
Traveling to space in a sustainable and safe way will be possible from 2025 thanks to HALO Space, a Spanish company that will offer commercial flights to the stratosphere with zero emissions.
Carlos Mira, CEO of HALO Space, explained in the session that opened the fourth edition of SUTUS by Les Roches how they are carrying out a second batch of experimental space flights in California -the first was in India at the end of last year-, of what will be their great tourist product: a capsule with a capacity for nine people, which will allow passengers to enjoy incredible views of space and the grandeur of the curvature of the Earth, in a trip that will last between 4 and 6 hours.
"We want to offer comfort, safety and precision landing; and let our customers enjoy the wonders of the world as seen from the stratosphere," says Carlos Mira.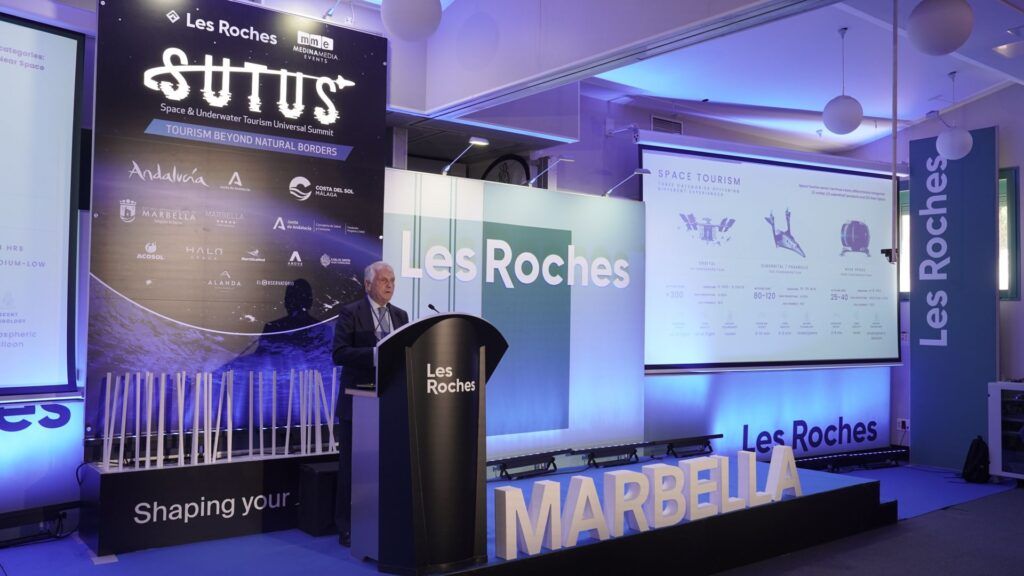 HALO Space's technical team, together with other prestigious companies involved in the project, are analyzing the results and making the final adjustments for the last two test flights, which will take place tomorrow, Wednesday, September 27.
These tests are being carried out by lifting the capsule with a helicopter to an altitude of 2,000 meters. After release and deployment of the parachute, the capsule descends at a speed of less than 5 meters per second, with a glide ratio of 3.5 to 1, meaning that for every meter it descends vertically, it advances 3.5 meters horizontally. During final approach, the capsule will descend upwind in a straight line until landing, similar to an airplane.
By the summer of 2024, HALO Space expects to be able to land the capsule in the summer of 2024.
SUTUS 2023 by Les Roches
All SUTUS by Les Roches conferences can be followed through its virtual platform, powered by 'The Observatory' of Medina Media Events. Attendees will be able to schedule video meetings with other participants and speakers, as well as visit exclusive online demos.
SUTUS 2023 by Les Roches, under the slogan "Beyond natural borders", is supported by the Ministry of Tourism of the Andalusian Government, Tourism and Planning of the Costa del Sol, Marbella Town Hall, Progress and Health Foundation of the Department of Health and Consumer Affairs of the Andalusian Regional Government., HALO Space, Marchica Med, ABOVE SPACE, Karlos Simón Viajes y Expediciones and Hotel 5* Alanda Marbella. 
As a subscriber, you will get a 20% discount. Enter the code SUTUS23 and click on Validate in the registration form.