The benefits that space exploration brings to the evolution of Humanity will be discussed and examined at SUTUS 2021, the leading international meeting on space and underwater tourism to be held at Les Roches Marbella from September 22 to 24, coinciding with the Fall Equinox.
The president of the International Astronautical Federation (IAF), Pascale Ehrenfreund, will participate in SUTUS 2021 to present the main conclusions of the Global Conference on Space Exploration (GLEX 2021), which took place in June in St. Petersburg and also celebrated the 60th anniversary of the first human spaceflight by Russian cosmonaut Yuri Gagarin.
St. Petersburg brought together engineers, scientists, entrepreneurs, educators, space agency representatives and policy makers to discuss recent results, current challenges and innovative solutions for space exploration.
Professor Ehrenfreud is the incoming president of the International Space University situated in Strasbourg. The asteroid 9826 Ehrenfreund 2114 T-3 bears her name.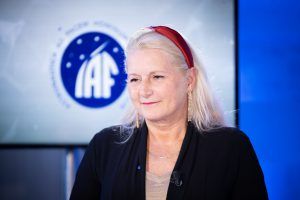 At SUTUS 2021 ("Space & Underwater Tourism Universal Summit"), Pascale Ehrenfreund will participate via videoconference from Strasbourg on the second day of the event, where senior representatives from NASA, the European Space Agency and the Japan Space Agency, among others, will be present in person to discuss their plans and how benefits from space applications can be increased through thoughtful planning and international cooperation.
SUTUS is a pioneering event, which celebrated its first edition in 2019, coinciding with the 50th anniversary of the arrival of the first astronauts on the Moon. SUTUS will hold its second edition at the university campus of Les Roches Marbella, which organizes the meeting with Medina Media Events.
The third day of SUTUS 2021 will be dedicated to underwater tourism, with international experts and companies that will unravel the efforts that are being developed in the world's seas.
The SUTUS 2021 conferences can be followed worldwide through the Medina Media Events platform.
SUTUS 2021 is supported by the Andalusian Tourism Council, Costa del Sol Tourism and Planning, Extenda, Triton Submarines and Pisces VI.