Olivier Chiabodo (the French presenter) and his company "The Explorers", whose community of followers reaches more than 12 million adventurers around the world, will present at Les Roches Marbella in September, on the occasion of SUTUS 2021, the best images of the underwater paradises of the seas and oceans captured in Ultra High Definition (8K and 4K).
Olivier Chiabodo, graduated as a doctor of medicine, is a famous French TV presenter, who replaced operating rooms and TV sets with natural scenery to create the first inventory, in images, of the natural, cultural and human heritage of our planet, filming it in the highest standards.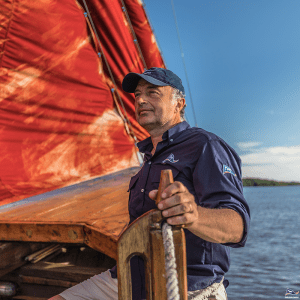 "The Explorers" is a French company creating the Earth Inventory in partnership with world-renowned institutions and companies such as UNESCO, Samsung, or the luxury multinational Kering. The app was awarded Apple TV App of the year in 2019 and Apple «Editors' Choice App» in 2021.
SUTUS (Space & Underwater Tourism Universal Summit), organized by Les Roches Marbella and Medina Media Events, is a pioneering event that brings together leading space agencies and international organizations to discuss the two biggest challenges of luxury tourism: the cosmos and water.
The first edition of SUTUS already took place in 2019, in tribute to the 50th anniversary of the arrival of Man on the Moon, and this year it will hold its second edition (after the break-in 2020 due to COVID19), coinciding with the fall equinox, from September 22 to 24, in a hybrid format that has already been joined by world leaders such as NASA and the European Space Agency, among others.
Chiabodo will participate in the opening day of SUTUS 2021 to show attendees the best underwater and panoramic images of the seas and oceans from the five continents.
The second edition of SUTUS will have a hybrid format, with a first on-site session on September 22 at the Les Roches Marbella campus, and two more virtual sessions on September 23 and 24. The three days can be followed after registration through the virtual platform of Medina Media Events, through which attendees can schedule video meetings with other participants and speakers, as well as visit exclusive online demos.
SUTUS 2021 is supported by the Andalusian Tourism Council, Costa del Sol Tourism and Planning, Extenda, Triton Submarines and Pisces VI.