Underwater historian and archaeologist Carlota Pérez-Reverte will be speaking at SUTUS on Tourism and Underwater Heritage and will be speaking about underwater heritage and tourism, as well as the challenges and opportunities that they offer in the XXI century.
Carlota Pérez-Reverte will participate in the third and last day of SUTUS, the pioneering event that brings together the leaders in space and underwater tourism and that will celebrate its second edition in Les Roches Marbella on September 22, 23 and 24, coinciding with the Fall Equinox and in hybrid format, with a first day in person and the other two in virtual format.
"We know we have something good. But it is not known, nor do we know how to sell it," says Carlota, who is the daughter of the renowned writer and journalist Arturo Pérez-Reverte, with whom she collaborated on the first book of the Capitán Alatriste series in 1996.
Carlota Pérez-Reverte is also a historian by training and works at the University of Cadiz as a researcher and underwater archaeologist.
"Underwater Archaeology has in tourism an important ally when it comes to sharing the results of its work and tourism needs to listen to the voice of Archaeology to create truly sustainable products. It is not a simple dialogue, but it is undoubtedly a necessary and enriching dialogue, essential in the face of the cultural, economic and social challenges of the 21st century," says Carlota.
The historian has just finished her doctoral thesis, with "cum laude" qualification, which deals with "Underwater heritage and tourism, challenges and opportunities in the 21st century", whose main conclusions will be presented at SUTUS ("Space & Underwater Tourism Universal Summit"), which slogan is "Tourism beyond natural boundaries".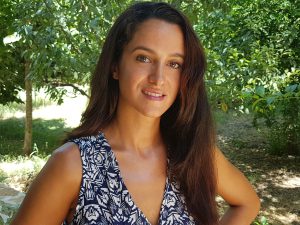 For the underwater part of SUTUS 2021, the agenda will include speakers from the United States, Italy, France and Spain, and will again be advised by the Andalusian Maritime-Marine Cluster, headed by Javier Noriega.
SUTUS is a unique event worldwide, organized by Les Roches Marbella and Medina Media Events, which held its first edition in 2019, coinciding with the 50th anniversary of the arrival of Man on the Moon, and which brings together the leading companies in space tourism and underwater tourism worldwide.
In this second edition of SUTUS, and through the virtual platform of Medina Media Events, virtual attendees and registered companies will be able to have B2B meetings among themselves and with the speakers.
In addition to the public and professionals from the aeronautical, luxury tourism and marine sectors, the virtual platform will be joined by hundreds of students and alumni of Les Roches who have studied at its campuses in Shanghai (China), Crans Montana (Switzerland) and Marbella (Spain).
These Les Roches students and alumni come from more than 100 countries and form a community of more than 13,000 members, with most of them working in luxury hotels around the world, or who have developed their own initiatives.
The Les Roches Marbella campus will also host a Demo Zone where different national and foreign companies will showcase a variety of applications related to tourism issues, as part of the commitment of the SUTUS organizers to open up the on-site experience to the advances offered by new technologies.
The second edition of SUTUS will have a hybrid format, with a first on-site session on September 22 at the Les Roches Marbella campus, and two more virtual sessions on September 23 and 24. The three days can be followed after registration through the virtual platform of Medina Media Events, through which attendees can schedule video meetings with other participants and speakers, as well as visit exclusive online demos.
SUTUS 2021 is supported by the Andalusian Tourism Council, Costa del Sol Tourism and Planning, Extenda, Triton Submarines and Pisces VI.