Ulrich Kuebler, Sales Director Space Exploration at Airbus, explained in a world premiere at SUTUS by Les Roches that the successor to the current International Space Station (ISS) "will be launched in one go, in 2028, and will be able to accommodate 8 people".
Gary Rosewell, Director of Partnerships at Proteus Ocean Group, has given more details of PROTEUS™, the 'Space Station' of the Oceans: "We only know 5% of the oceans and it's incredible that we haven't explored it more": "We only know 5% of the oceans and it's incredible that we haven't explored it more".
Isaac Túnez, current Secretary General for R&D&I in Health of the Andalusian Regional Government: "The great challenge is how we are going to train young people to deal with the biomedical problems that space tourists may suffer".
Marbella, 26th September 26th
At the international summit SUTUS 2023 (Space & Underwater Tourism Universal Summit), held from September 26 to 28 in Les Roches Marbella, Ulrich Kuebler, Sales Director Space Exploration of Airbus, has offered in international premiere all the details, until now unknown, of the Commercial Space Station 'StarLab', which will be developed together with the American Voyager Space.
Kuebler explained that this was the right time for Airbus to take up this great challenge for mankind, "since the current ISS will soon become obsolete and we will have to turn the page". StarLab will provide a safe, strategic and sustainable habitation point, so that we can go to the Moon or get to Mars, in a more efficient way. "NASA is currently looking for a new model to develop space technology, with the collaboration – financed – of the private sector," he said. And StarLab is a good example of that.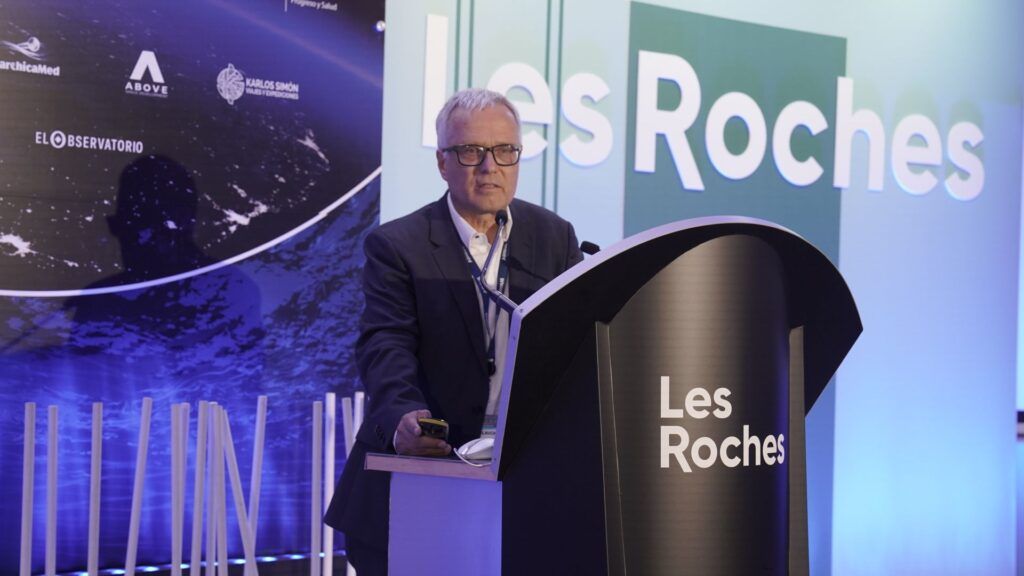 "This is a new space station concept: it's a self-contained platform, eight meters in diameter and three stories. It's two-thirds the volume of the current ISS," Kuebler said. "The idea is that it could become a whole fleet of space stations" in the future and that "they will be mass-produced".
The 'Space Station' of the Oceans
Gary Rosewell, Director of Partnerships and future 'aquanaut' – or deep sea astronaut – of Proteus Ocean Group, has presented the latest developments of PROTEUS™. A large, next-generation global collaborative science platform, it will feature a data center, private suites, laboratories, an underwater greenhouse and a video production facility for live broadcasts of scientific research, similar to that of NASA's space station. It will begin to become a reality by 2027.
"We only know 5% of the oceans and it's incredible that we haven't explored it more," laments Rossewell. At SUTUS by Les Roches, space and oceans come together, and that is precisely what Proteus Ocean Group has emphasized, assuming both concepts: "Currently, underwater training is used to prepare people who are going to travel to space, as well as to develop new technologies".
"We are thinking of housing 10 aquanauts – or underwater astronauts – in PROTEUS™ and being able to go to a depth of 150 meters" to carry out research, according to Gary Rossewell.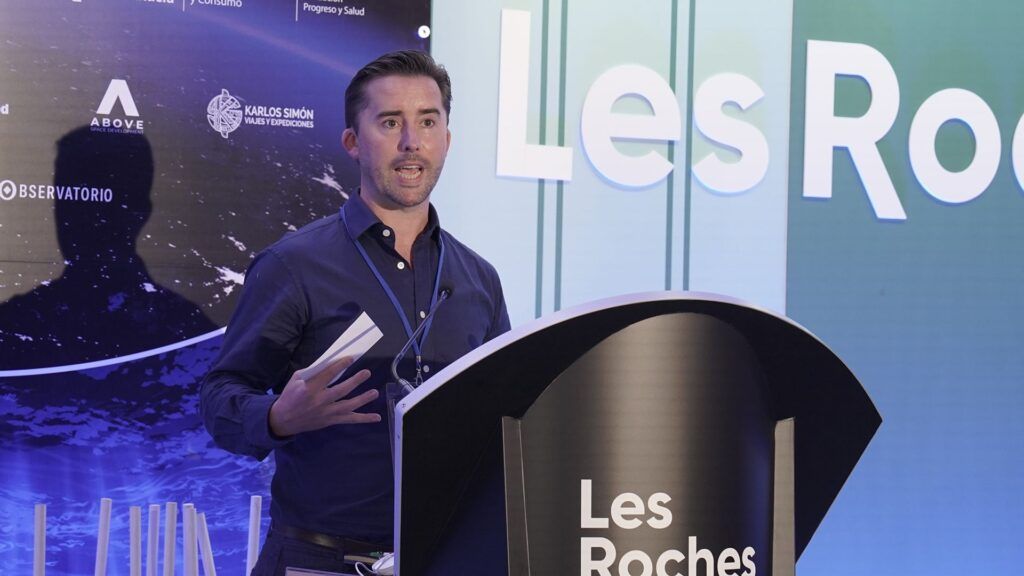 Regarding the fatal outcome of the Titan mini-submarine, Roswell also said: "Fortunately, from an investment point of view, our company has not suffered any negative consequences".
PROTEUS™, named after the King of the Sea from Greek mythology, will be submerged in the Caribbean waters of Curaçao at 20-25 meters deep, where scientists and tourists will be able to start visiting it in 2027. It has been conceived by the eldest grandson of the famous Commander Cousteau, Fabien Cousteau, who will be one of the virtual speakers on the third day of SUTUS 23, next Thursday, September 28.
Environmental and tourist regeneration of a Mediterranean paradise
Marchica Med is a project for the economic development and environmental regeneration of the Marchica Lagoon, in the region of Nador, Morocco. "The project has focused on transforming this precious enclave considered a Site of Biological and Ecological Interest, as well as its surroundings, into a first-class tourist and economic destination," explained Jamal Eddine Mohammed-Idrissi, Deputy General Manager of Marchica Med.
One of the main components of the project is the creation of various tourist and leisure complexes in the area surrounding the Marchica Lagoon. This involves the construction of hotels, restaurants, golf courses and other tourist infrastructure to attract both national and international visitors with high purchasing power.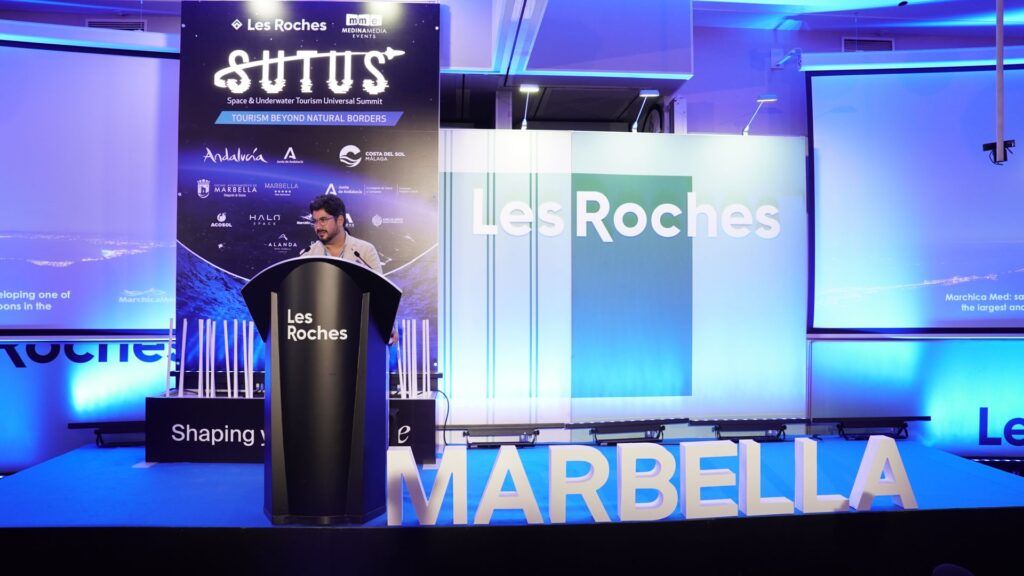 At an estimated cost of more than 2 billion euros, seven thematic cities will be built around the Marchica Lagoon. The first phase included the cleaning of the lagoon for 150 million euros, which "has allowed the purification of the marine environment and, therefore, the restoration of the marine ecosystem and the return of migratory birds".
 Space Biomedicine and Clinical Challenges in Space
Isaac Túnez, Secretary General for R&D&I in Health, of the Andalusian Regional Government, explained today at SUTUS 2023 that one of the great medical challenges for space tourists to travel outside our terrestrial borders is "how we are going to train young people to deal with the biomedical problems that space tourists may suffer".
"In Andalusia we are eager to innovate in this field. So much so that we have large technological and aeronautical industrial poles in Malaga and Seville," says Túnez.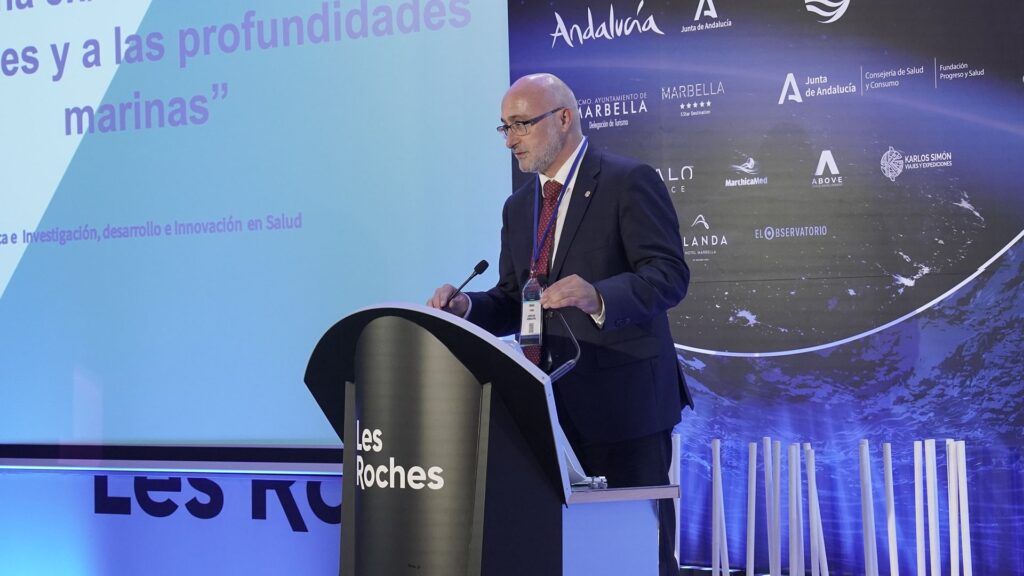 For Túnez, any research, development or innovation in space biomedicine is important, "because experimenting in different conditions -space- can help us to generate new therapeutic strategies or therapies that already exist for certain diseases, to apply them to other different ones".
Other major space projects
Bernard Foing, Leader of ILEWG-EuroMonMars, and former chief scientist of the European Space Agency (ESA), was also a speaker on the opening day of SUTUS by Les Roches. Foing is one of the masterminds behind a fascinating space project: "25 years ago we had a vision of the various space agencies, scientists and the educational community to create the 'Moon Village' project. This is the first human settlement on the Moon".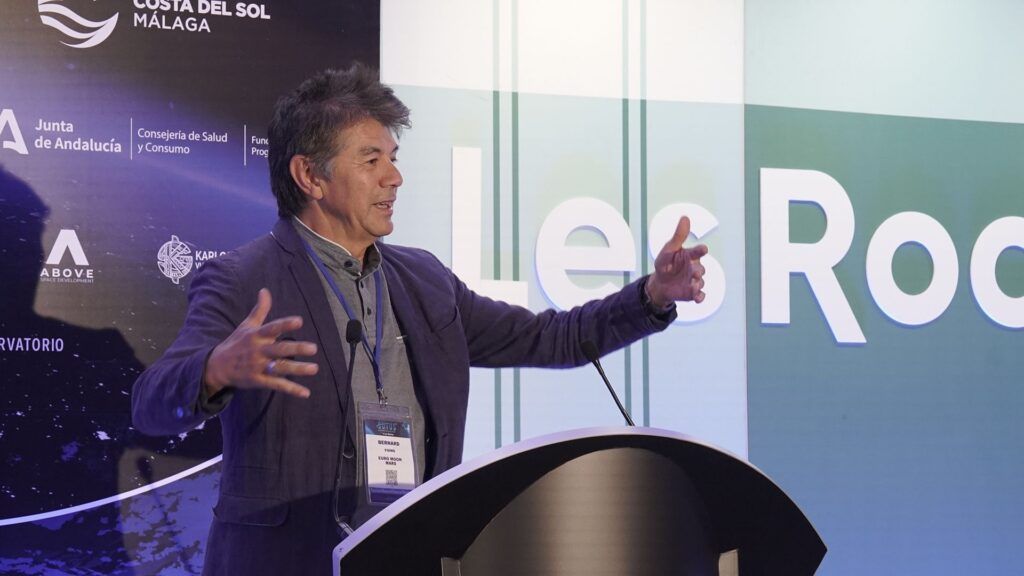 On the other hand, José María Ortega-Hernández, from Green Moon Project, explained that his project is designed to "create encapsulated greenhouses to produce oxygen on the Moon and in space stations". She also assures that they are working with fast-growing, protein-rich foods, such as lettuce or potatoes, to be able to grow beyond Earth.
 Otherworldly Demo Zone
Sutus participants and attendees were able to enjoy an exclusive demonstration area. They were able to experience what it is like to be in the middle of the immensity of space thanks to the Star City Planetarium (Cie). They discovered through a special habitat how astronauts sleep thanks to Chill-Ice. They have 'entered' the International Space Station thanks to Extrendra's Virtual Reality or learned firsthand how a mobile ICU prepared for extreme and stressful situations, such as health problems in space missions, would work thanks to the Progreso y Salud Foundation.