A submarine that studies the La Palma Volcano after its eruption or the International Ocean Space Station will also be presented at SUTUS by Les Roches, in Marbella.
Living legends of the underwater planet such as Fabien Cousteau, Jason deCaires, Carlota Pérez Reverte or Michele Stefanile will also star.
If there is one thing this third edition of the SUTUS by Les Roches Marbella international summit, which takes place from September 28 to 30, has, it is that pioneering projects in the underwater world will be presented.
The best example is Earth 300, a global environmental and scientific project materialized in a futuristic superyacht whose main objective is to combat climate change by combining science, technology, adventure and education.
A ship of the future to benefit the environment
Last year, Earth 300 announced at SUTUS a next-generation technology platform to revolutionize ocean and planetary science using robotics, artificial intelligence and quantum computing. His quest, nothing short of ambitious: navigate the planet on a mission to help end the climate crisis.
More than a ship, Earth 300 is an idea whose goal is to awaken society, an idea whose time has come. This year its founder, Aaron Olivera, will present this project and update its novelties at SUTUS 2022, the pioneering meeting that combines space and underwater tourism.
The ship "Earth 300" has been developed, declares Olivera "to become a universal symbol of sustainability". And it consists of futuristic design, emission-free technology and state-of-the-art research facilities, including 22 laboratories housed in a 13-story-tall glass "scientific sphere": "It is 300 meters long, 46 meters wide and 60 meters high, and can accommodate a community of 425 people, including leading scientists, captains of industry, global humanitarians, environmental activists, students and crew members," says Olivera.
The Gibraltarian businessman, Aaron Olivera, is the visible head of this gigantic project. And he confesses that the intention of Earth 300 is clear and evident: "Instead of looking to the sky, we intend to focus on our planet. We only have one home, we believe that it is mandatory to ensure that the environmental problems of our planet are resolved so that we can leave a safe earth for the next generations.
Olivera intends this superyacht to be an inspiration: "Create an era of ecological awakening by focusing on planetary conservation by offering inspiration."
In 2015, Aaron began to learn about the urgency and seriousness of the state of our planet and realized that generating dividends and preserving the planet were not mutually exclusive. Aaron is a member of the invitation-only Monaco Private Label, chaired by Prince Albert II of Monaco, and The Explorers Club (NYC). Aaron is a British citizen from Gibraltar; with a BA in Psychology from the University of Greenwich (UK) and an MA in Organizational Psychology from the University of Nottingham (UK).
 Other titanic projects in the depths of the ocean
 If we talk about underwater tourism, international projects that will mark an era will also participate in SUTUS 22. And another example of this is Fabien Cousteau's International Ocean Station.
 PROTEUS™ will be a state-of-the-art modular life below sea complex, observatory and global collaboration platform that will enable both the public and private sectors, including aquanauts, scientists, astronauts, filmmakers, visitors, artists, educators, students to conduct research, develop new applications, create innovative technologies and share their stories with the world.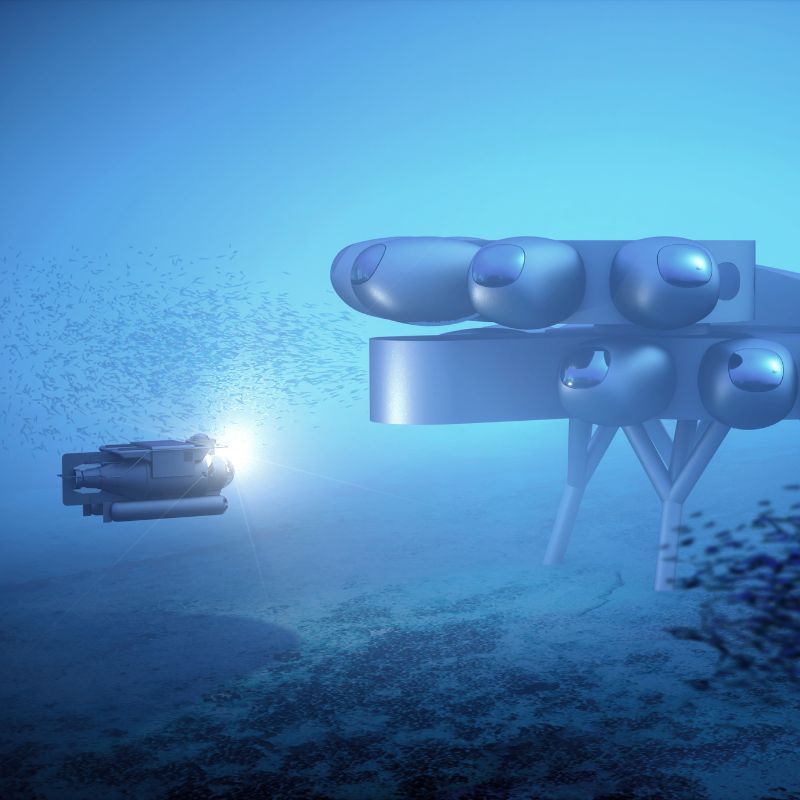 This underwater station will drive solutions and innovation by accelerating the time of ocean exploration, advancing scientific discovery, and facilitating the man-ocean connection by engaging global communities. "It will be located in Curaçao "because its location is ideal for diving, because of the coral reef systems, and because there is a great opportunity for research, science, business, and innovation," says Cousteau. 
This gigantic idea occurred to Cousteau after being "31 days underwater. The longest continuous voyage under the ocean. He was looking for a solution to a problem: "When we returned to the surface I felt as if I was in constant activity to empty myself. Like an astronaut in space… but in the ocean. And I saw the solution.
Pisces VI is another sign that the underwater age is changing by leaps and bounds. The only deep-sea submarine in the world that is studying the Cumbre Vieja volcano and offers tourist dives in its waters.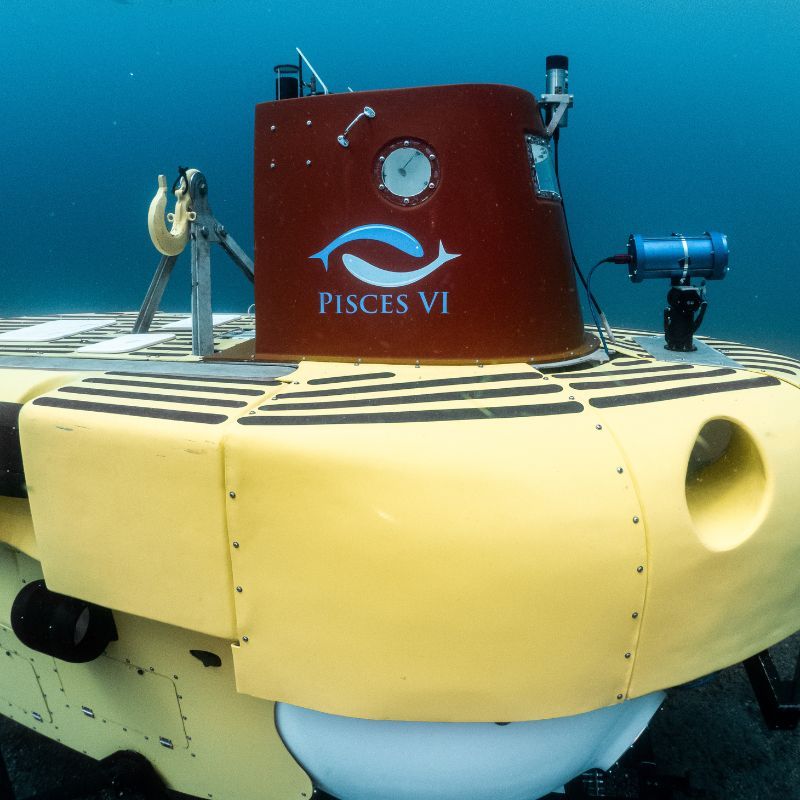 This submarine, based in the Canary Islands, is founded by Scott Waters. And the eruption of the volcano has allowed Pisces VI to have a leading role never seen before. Due to its design, it has been able to analyze the hydrothermal activity generated and the resulting marine life after the eruption. This submarine has state-of-the-art samplers, thermometers and analyzers that help your research.
 It is important to know that there are only 6 deep-sea submarines in the world. Pisces VI is capable of submerging up to 2,200 meters deep for an approximate duration of 8 hours carrying up to 4 crew members.
Waters assures that "we are beginning to offer immersion tourism". And that the next stage for tourists will be Tenerife: "The home of a great volcano and the highest mountain". He is very excited about this new step: "It is a very exciting expedition that we have mounted really focused on tourism. It is planned for the end of August and the beginning of September 2023. We are starting to accept passengers for this."
 And of course Carlota Pérez-Reverte and Michele Stefanile, two world references in underwater archaeological exploration, will also be very protagonists, who will tell all the secrets discovered in the depths of the oceans. And also Jason deCaires, who will talk about what an underwater sculptor is and about his museums under the sea.
The SUTUS 2022 conferences can be seen through the Medina Media Events platform, prior registration and registration that is already open. SUTUS 2022 is promoted by Les Roches and has the support of the Ministry of Tourism of the Andalusian Government, Tourism and Planning of the Costa del Sol, the Marbella City Council, Extenda, Acosol and Pisces VI.