Next Tuesday, September 26th, the inaugural face-to-face conference will be held at Les Roches Marbella.
The main international space agencies will be represented. In this new edition, the Middle East and Latin America will be added.
Women will have a prominent role in SUTUS23, as well as the Spanish Space Agency, which will present its plans.
Venus will also be added as a new space tourism challenge.
News will be presented on Fabien Cousteau's Ocean Space Station and the 'Five Deeps' expedition: to conquer the deepest points of each of the world's five oceans.
Carlos Díez de la Lastra, CEO of Les Roches. "In this edition we will see very innovative and surprising projects, which we did not see in past editions, and which are already materializing. Space and underwater projects that until a few years ago would have seemed unfeasible."
On September 26, 27 and 28, the international summit on space and underwater tourism SUTUS by Les Roches will be held, with an inaugural day in person and two virtual days. Future, space and the underwater universe will come together at SUTUS, Space & Underwater Tourism Universal Summit, the only event that brings together the best in space and underwater tourism worldwide.
The meeting, organized by Les Roches, a school specializing in hotel training and luxury tourism, and Medina Media Events, will bring together in its fourth edition more than 40 top-level experts. As Carlos Díez de la Lastra, CEO of Les Roches, explains, "We are extremely proud to be recognized as one of the most important space and underwater tourism events in the world. Moreover, with the recent creation of the Spanish Space Agency (AEE), with its headquarters in Seville, everything fits together even more, making us a very important International Forum. In the same way, the name of Marbella is on the lips of all the big companies and agencies that come to SUTUS".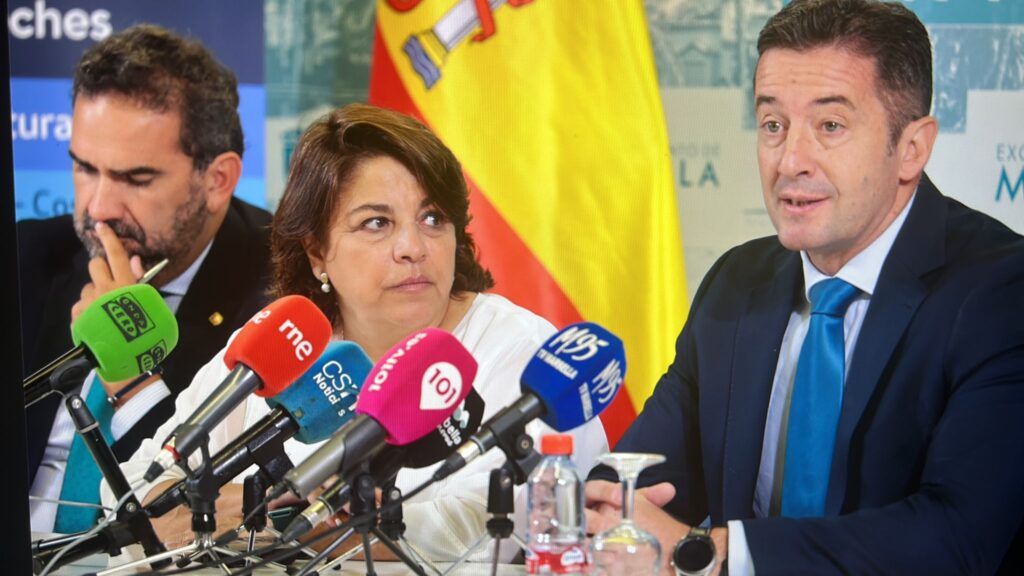 The presentation ceremony of this fourth edition was attended by Laura Arce, general director of Tourism of the Marbella Town Hall; Carlos Diez de la Lastra, CEO of Les Roches; Ricardo Medina, CEO of Medina Media Events; Mano Soler, director of the campus of Les Roches Marbella; and Manuel Cardeña, president of the Association of Municipalities of the Western Costa del Sol and Acosol, among others.
More than 30 companies will present their projects during the three days of the event, such as HALO Space, ABOVE SPACE (formerly Orbital Assembly), Humans2Venus, Eyos Expeditions or PROTEUS Ocean Group, among others.
Also noteworthy is the participation of the most important space agencies worldwide, such as the American NASA, the European Space Agency (ESA), the Japanese (JAXA), and the Colombian Space Agency or the National Space Science Agency of Bahrain (NSSA), which have joined this fourth edition. In addition, recognized entities such as the International Space University (ISU), the Space Tourism Society (STS) and the Swiss Space Tourism Agency (Swiss Space Tourism) are also participating.
For Ricardo Medina, CEO of Medina Media Events, "there is no other international event like SUTUS that has such a high level of companies, agencies, speakers and sponsors". He also affirms that "space and the sea have become places of meeting and global collaboration, where there are no wars or conflicts that we have on Earth. It is also about agencies such as NASA or the Japanese Space Agency (JAXA) not only explaining their most recent projects, but also giving inspirational messages and telling us what motivates them to carry out their missions".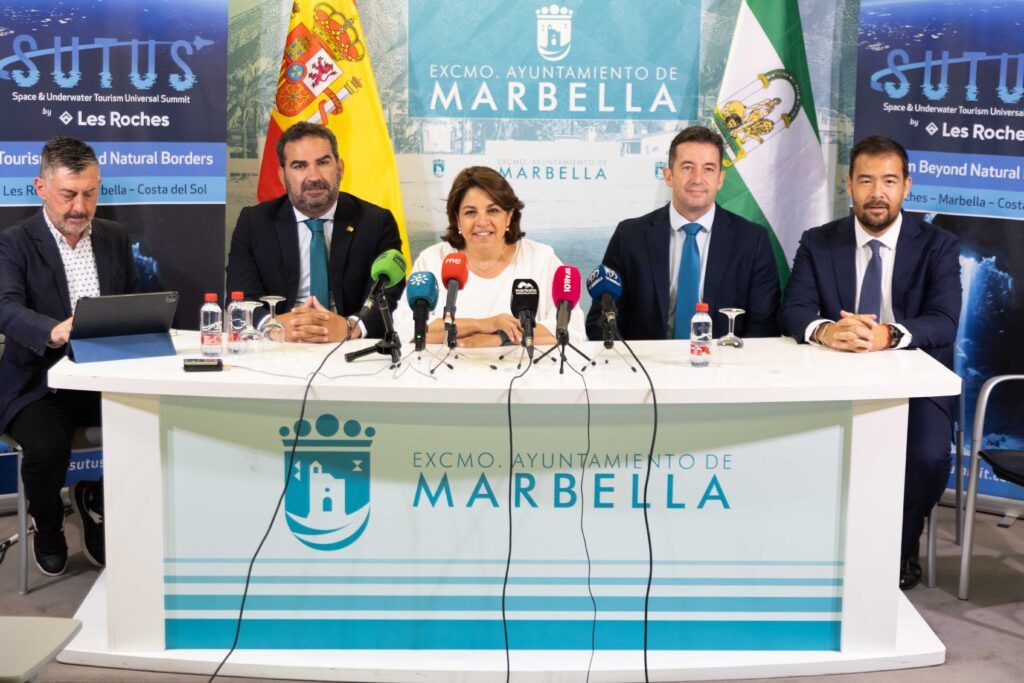 Spain's role in the Artemis missions
Spain joined NASA's Artemis program in May, which promotes collaboration between 28 countries with the aim of landing the first woman on the Moon in 2025 and preparing for a future trip to Mars.
Álvaro Giménez Cañete, special delegate of the Government for the Spanish Space Agency (ESA) and former Director of Science of the European Space Agency (ESA), will explain the advances in the National Space Law and the National Space Plan.
Women protagonists
This fourth edition of SUTUS will feature many female faces. The Spanish Space Agency will be represented by its Space Director, Eva Villaver.
Chiharu Hoshino, Deputy Director Paris Office of JAXA, the Japanese Space Agency, will also be in Marbella to talk about the most recent space exploration projects of her country, highlighting its 'SLIM' project for precise lunar landings and plans to bring samples from the surface of Phobos, the largest satellite of the 'red planet'.
Lola Higueras, the first underwater archaeologist in Spain, with more than 2000 documented Spanish shipwrecks, will be another of the keynote speakers at SUTUS 23.
Safe and sustainable travel to space? Yes, starting in 2025
The Spanish company HALO Space offers a safe and environmentally responsible way to travel to the stratosphere to appreciate "space and the majesty of the Earth's curvature", in a flight lasting between 4 and 6 hours.
Carlos Mira, CEO of HALO Space, will tell at SUTUS 23 how his company expects to make up to 400 commercial trips by 2029, carrying 3,000 passengers a year. Each ticket will cost between €100,000 and €200,000 per person.
The Ocean Space Station at SUTUS by Les Roches
The leaders of luxury underwater tourism are also not missing the event. Fabien Cousteau will present advances in the International Ocean Station and Rob McCallum, eminent marine explorer, will plunge us into the depths of the five oceans with his expedition 'Five Deeps'. In addition, adventurer and diver Karlos Simón will talk about how to enjoy 5-meter tiger sharks in the Bahamas.
Unpublished demos
Attendees will also be able to enjoy a 'Demo Area' on the opening day, where they will be able to experience everything from what it is like to be in the middle of space through a planetarium, to how astronauts sleep when they enter the space habitat. They will also be able to see exclusive images in Ultra High Definition from NASA or the depths of the ocean captured by The Explorers, as well as experience through Virtual Reality what it is like to be in the International Space Station.
SUTUS 2023 by Les Roches
All SUTUS by Les Roches conferences can be followed through its virtual platform, powered by 'The Observatory' of Medina Media Events. Attendees will be able to schedule video meetings with other participants and speakers, as well as visit exclusive online demos.
SUTUS 2023 by Les Roches, under the slogan "Beyond natural borders", is supported by the Ministry of Tourism of the Andalusian Government, Tourism and Planning of the Costa del Sol, Acosol, HALO Space, Marchica Med, ABOVE SPACE, Alanda Hotel Marbella and Karlos Simón Viajes y Expediciones. 
As a subscriber, you will get a 20% discount. Enter the code SUTUS23 and click on Validate in the registration form.